Enamel pins are handmade products that come with an assortment of variations even within the same batch of pins due to the nature of their creation. To help understand the standard variations between pins, we've developed a grading scale to clarify what variations you may see in the pin you receive. Every pin creator develops their own grading scale, and it may vary between shops. We hand inspect each pin in natural light by holding them about 20 inches away.
Our Grade A pins are our standard pins with the least amount of variations from the pin or artwork shown in the product listing. Minor variations can include:

Tiny air bubbles or very small nicks on the enamel

Stray glitter specks in non-glitter area

Stray glitter specks of another color

Light enamel under fill

Tiny drops of enamel color in wrong areas

Small scuffs or scratches on the metal plating or enamel

Small areas of plating imperfections

Some minor flecks of dust in the enamel

Slightly bent back posts

Plating imperfections on the back of pin

Minor variances in screenprinting including small scratches or smudging

Slight over-polishing to metal lines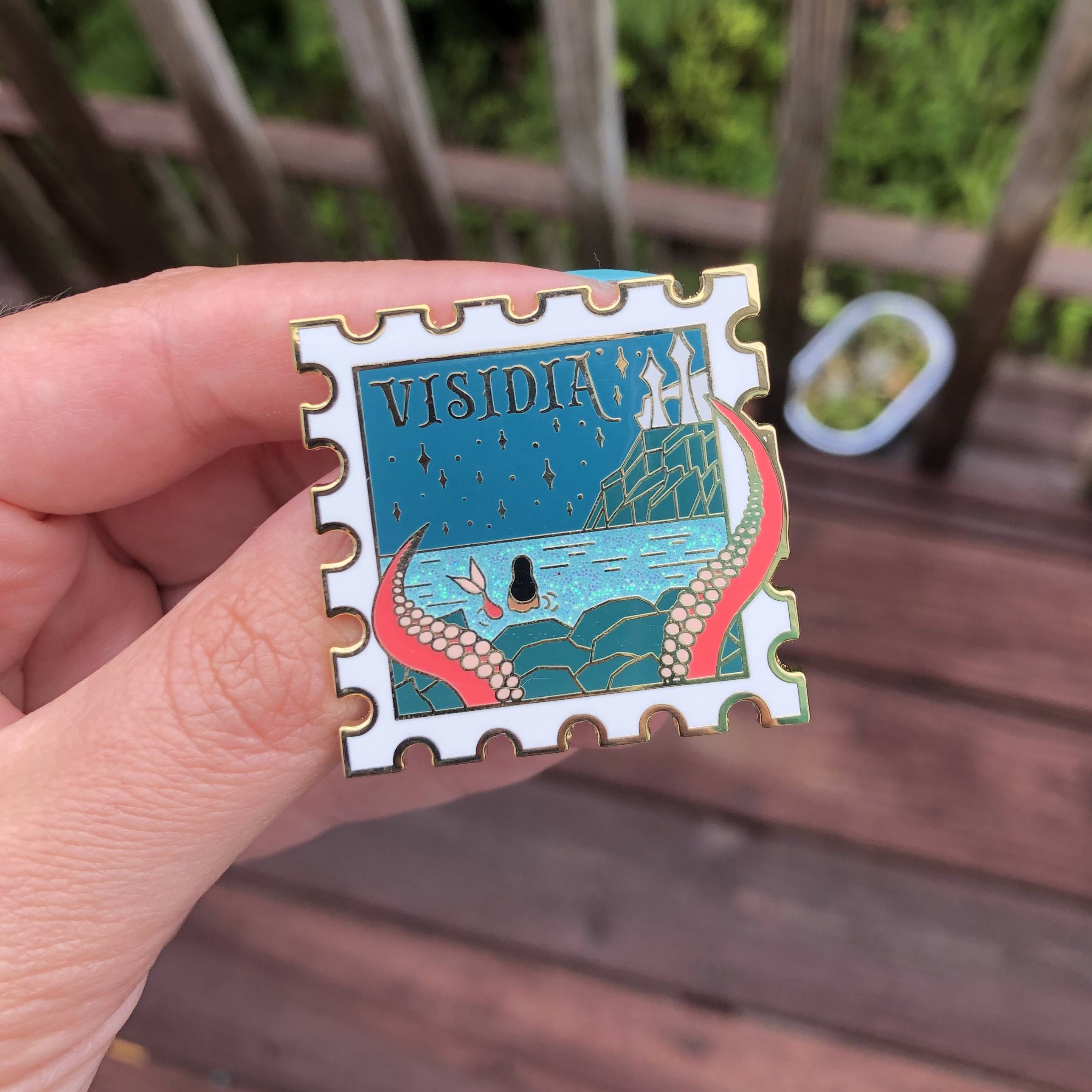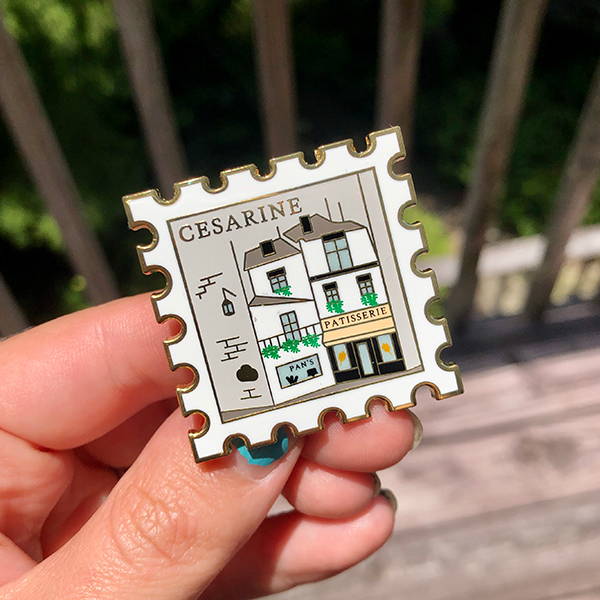 Our Grade B pins are still extremely wearable pins but include more variations from the pin or artwork shown in the product listing than our Grade A pins. Variations can include:

Noticeable or multiple areas of under filled enamel
Moderately scuffed enamel or metal
Multiple air bubbles in the enamel
Small areas of wrong color fill
Over-polishing of metal lines resulting in slight loss of detail
Missing enamel on a small portion of the pin
Noticeable off-set or missing screen print
Overflow of enamel that results in slight flooding
Large amounts of stray glitter
Noticeable amounts of dust in enamel
Gouges or marks on enamel
Backing posts that have significant sway
Our Grade C pins include major variations from the posted artwork or example pin on our product listings. Variations may effect wearability and these pins are extremely discounted.

Very noticeable areas of scuffing
Deep gouges in enamel
Deep scratches in enamel
Large areas of under filled enamel
Multiple defects in the metal plating
Large air bubbles in hard enamel
Complete areas where glitter has been misapplied
Low quality enamel or metal work
Incorrect back stamp
More than one unfilled enamel area
Broken or missing pin posts