Welcome to the Court of Influencers
Say hi to the fantastic team of influencers behind Blissfully Bookish Company! Be sure to check them out on Instagram, blogs, and other social media channels - where they have amazing bookish content as well as exclusive discount codes for you to use on our website and Etsy. Interested in how you can become part of the Court of Influencers? Check the bottom of this page for more information.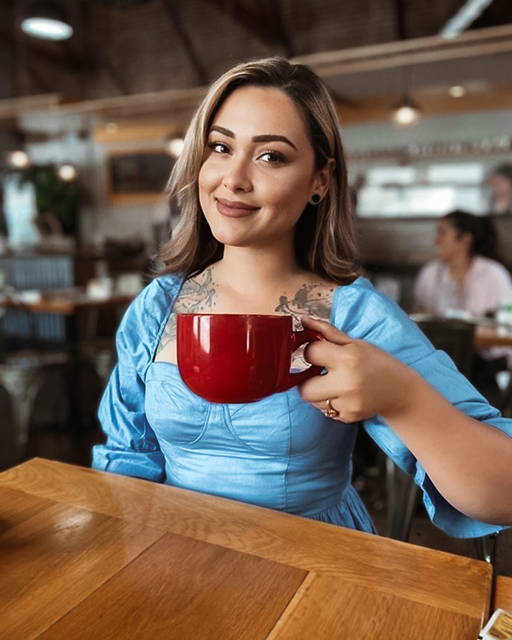 I'm a born and raised California girl living in my own personal fairy tale. My many hats include: Being a full time wedding photographer, a resin artist, content creator, and a mom to an adorable 5 year old. When I am not shooting weddings or overloading on caffeine, I'm escaping to the fictional places hidden within the pages of my books. I started my Bookstagram over a year ago and it's led me to meet so many incredible people within this community. I'm a sucker for vampire romance and anything fae related. Romantasy is my book genre of choice. A book that I hold close to my heart is A Court of Mist and Fury. Some of my other favorite series are TOG and FBAA. Other hobbies of mine include singing, watching the sunrise/sunset, reading (obviously), coffee guzzling, and playing dress up.
I live in Scotland and I am a digital interaction designer. I started my Bookstagram last year and I honestly think it was one of the best decisions. It gave me a creative outlet whilst studying at university and it was a great way to escape from the stress of it. I've made such wonderful friends and it's given me so many new opportunities I never knew existed and new ways to be creative. I have recently started getting into cosplaying with my most recent one being Bridgerton inspired. I also love creating all kinds of bookish DIY projects, one example is I've begun to get creative with painting book edges.
Blissfully Bookish was the first bookish merch company I ever came across and the reason I started reading books after a long hiatus of only reading Wattpad novels as I discovered the novel threads pin collection and wanted to decorate my backpack with them. Ever since, I have been hooked back into reading book after book. My favorite books are A Shadow in the Ember, Pride and Prejudice and the A Court of Thorns and Roses series. I have also fallen in love with my most recent read which was the The Cruel Prince series.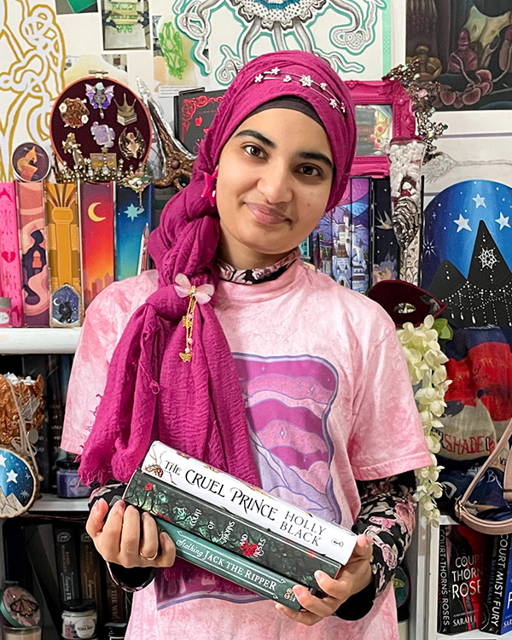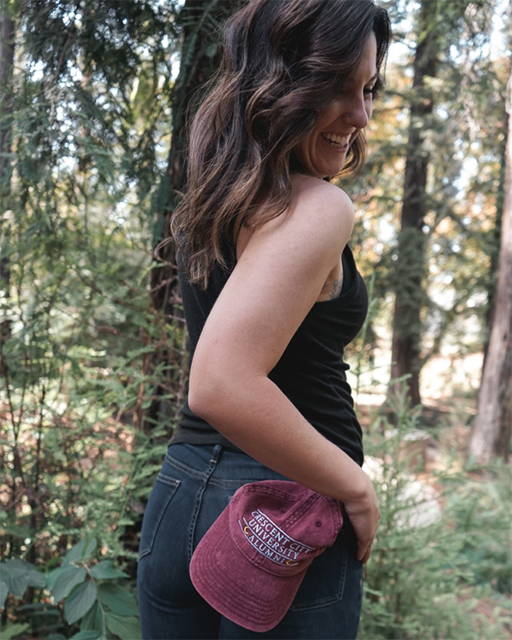 I live out in California and support my book buying addiction by working as a construction engineer. I also currently work part time at Barnes & Noble where I enjoy curating display shelves and helping people find their next read. I have a passion for travel and long to return to Scotland (aka run away to and open my own bookstore/coffee shop). I'm addicted to chai tea lattes, my two adorable cats and smutty romances but love fantasy reads like The Night Circus and The Invisible Life of Addie LaRue.
I'm a full time nerd hailing from New Jersey but transplanted in Tennessee forever escaping the snow! I'm a Veterinary Technician during the day and a Twitch streamer at night! I'm super obsessed with PC games! Mostly MMOs, Simulations, and FPS style games. When I'm not nursing an animal back to good health or streaming my favorite games, you can catch me hiking with my two huskies! On the rare occasions I find extra time to myself, I love to cosplay or lose myself to the pages of a book. Some of my favorite books are Gods & Monsters, With the Fire On High, The Hating Game, and Six of Crows!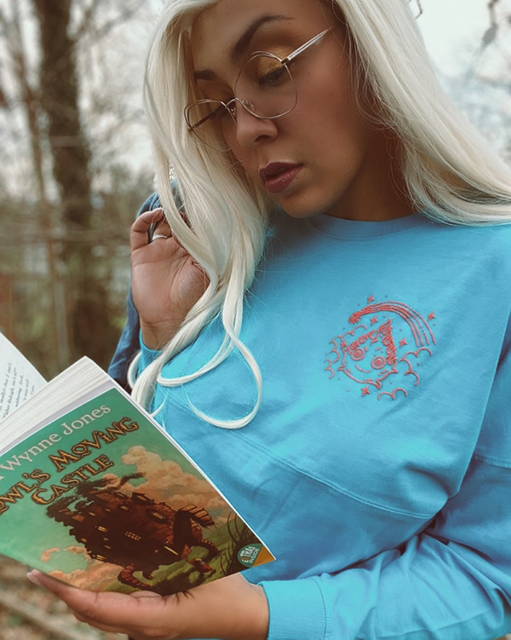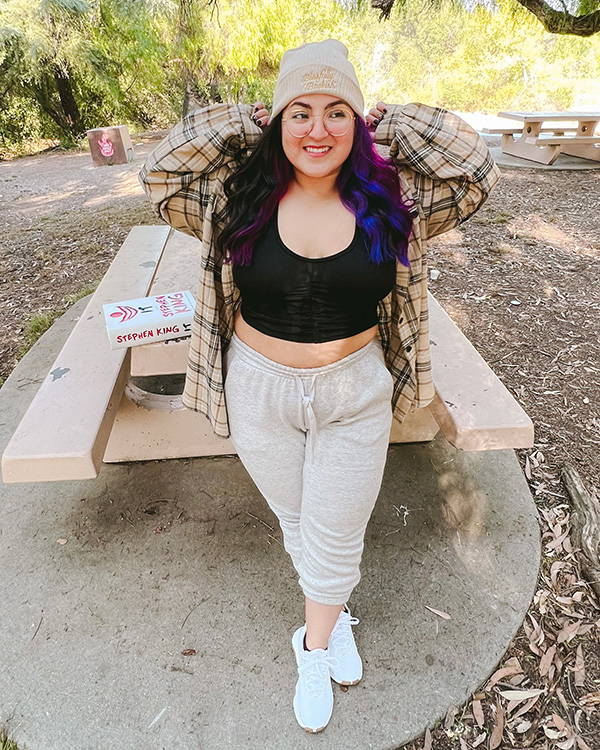 I'm a Southern California girl obsessed with iced coffee, pop punk music, and special edition books. I'm a sucker for paranormal romance, high fantasy, and science fiction stories - the longer the series, the better. When I'm not reading or stuck in LA traffic, you can find me at Disneyland eating all the churros, laughing at Virgo memes, or planning my next camping adventure.
Yes, like the state! I grew up in the Chicago suburbs but now live in Orlando, Florida. I've always had a love for reading, but I fell into a bit of a reading slump for a few years when high school took away a lot of my book-devouring time. When I discovered Sarah J. Maas in 2016, though, I fell back in love with reading which led to my discovery of the book community online. It just so happened that around the same time I had gotten involved in cosplaying. Naturally, I wanted to combine my love for both cosplay and reading which has brought me to where I am today: a cosplayer of mostly book characters! Aside from reading and cosplaying, I'm a cat mom to Tootie and Giles, an avid Swiftie (est. 2007), and CM at Walt Disney World!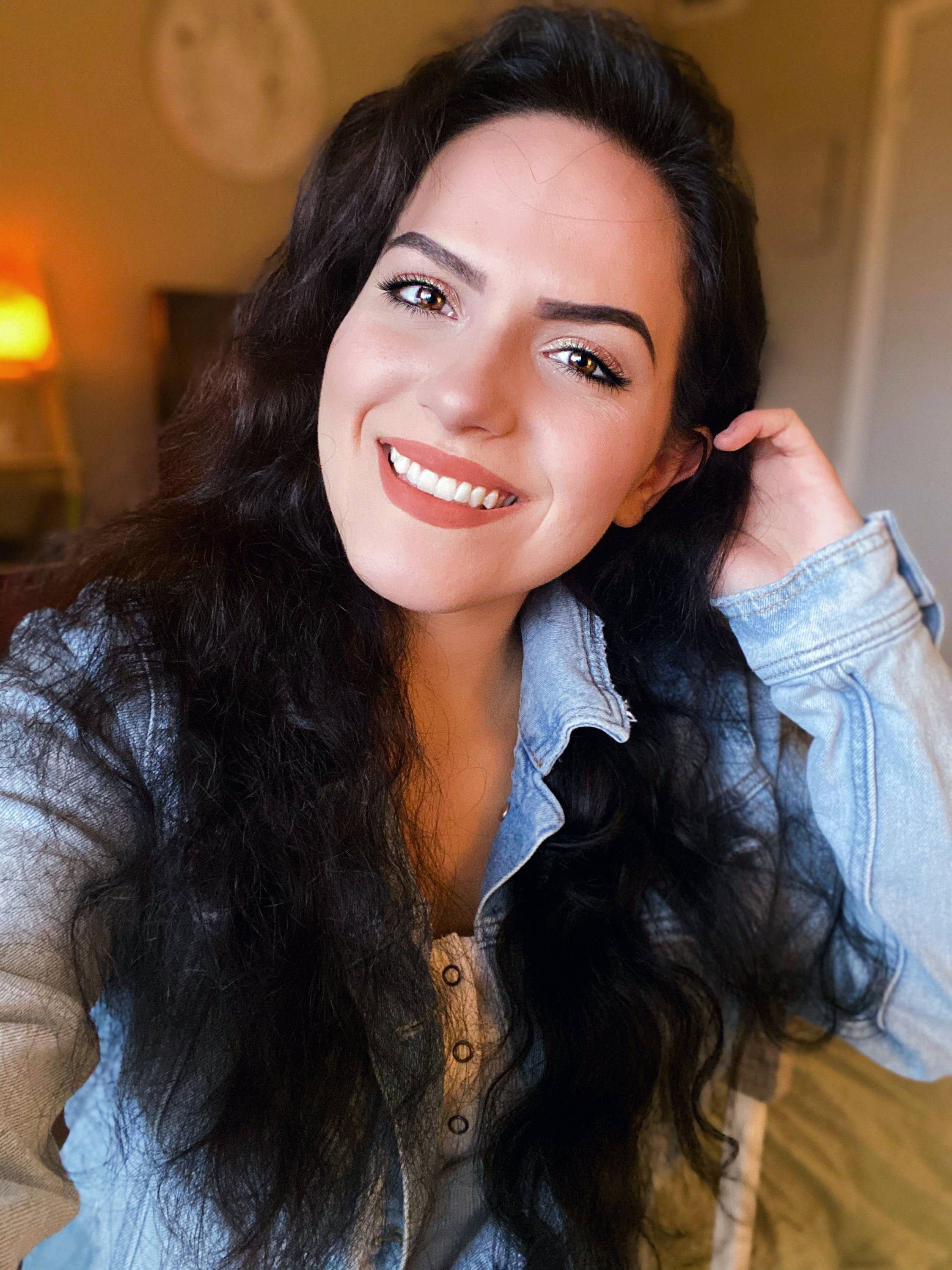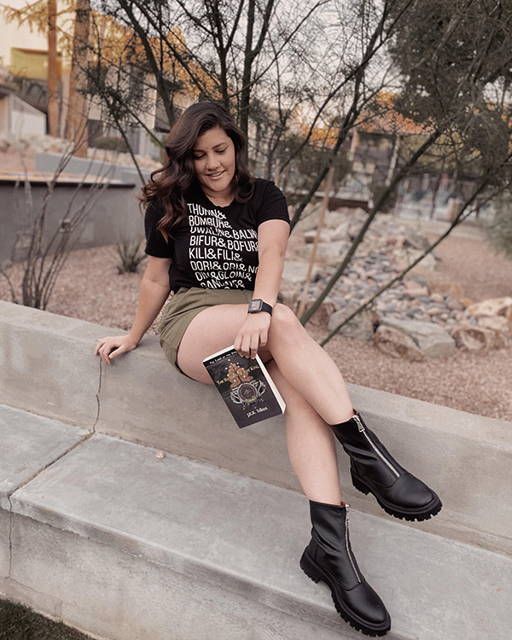 I am originally from Arizona but currently living in Nashville with my Corgi, Pippin. I began my Bookish journey a year and a half ago as a way to stay motivated to keep reading and as a creative outlet. I never knew it would become such an impactful part of my life and I am thankful for this wonderful community every day! They have pushed me to become a better reader and to get out of my comfort zone with the books I am reading and the content I am creating. I love all things Middle earth related, hence the name of my dog, with The Hobbit being my favorite book. Outside of Middle Earth some of my favorite books/series are Ninth House, Red, White, & Royal Blue, and The Bromance Book Club. I read a lot of Fantasy and Romance and love it even more when the two are mixed together. When I'm not reading or making content I love to spend time outdoors, go to concerts, craft, and spend time with family and friends.
'm a small town (aka middle of nowhere) girl who lives near the Poconos region of Pennsylvania. I have been a reader for as long as I can remember, and it lead me to get my degree in English literature and take writing courses in college. I am a strong advocate for romance and YA books getting the recognition they deserve in the publishing industry. I'm also a strong advocate for seeing more diversity in the book industry. Mainly because I believe everyone should get to see themselves represented. As far as my tastes in books goes…I am a romance addict at heart but also love fantasy books. Some of my favorite books are Lizzie Blake's Best Mistake, A Court of Silver Flames, From Blood and Ash series, Serpent and Dove, and the Bergman Brothers series.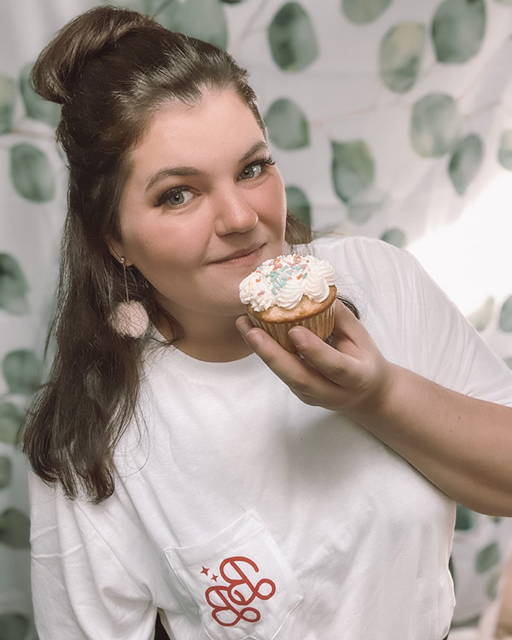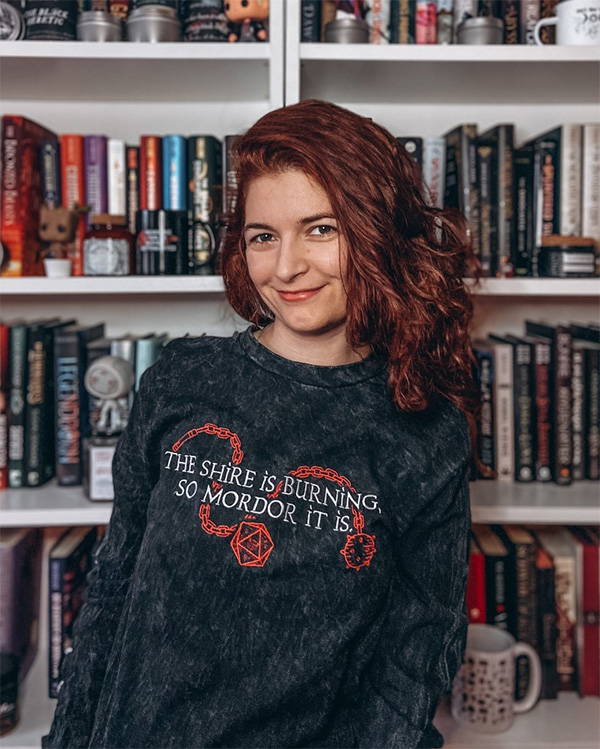 I am a civil/environmental engineer by day and a fantasy reader/writer by night. I live with two cats — River and Simon — and more coffee mugs than one person should ever own. My favorite classics are Austen's Persuasion and Tolkien's Lord of the Rings, and these days she will buy any book written by Brigid Kemmerer, Rachel Griffin (my future bookshelf neighbor), Adrienne Young, Hannah Whitten, or Tracy Deonn. In my pre-redhead days, I was publicly mistaken for Jessica Jones. Finally, my all-time favorite characters to cosplay are Ronan Lynch and Wednesday Addams.
Interested in Joining the Court?
We'd love to discuss open spaces on our court! Court members receive an exclusive discount to use in the shop for merchandise, free product, a discount code to share with their followers, and social mentions from Blissfully Bookish! We ask that in return you promote our shop's new collections, sales, and products through your outlets and share your photos for use. Make sure you follow us on Instagram to stay up to date on when we are looking for new people for our team or you can submit your information below, and if we have an opening we will contact you!